From the Idaho Statesman:
BOISE, IDAHO 
The house of a retired Boise priest who is awaiting trial on child pornography and drug possession charges has been cleaned out and blessed by an exorcist.
The Rev. John Worster, pastor at St. Mary's Catholic Church in Boise who is preparing the property for sale, said he had a diocesan exorcist and others pray over the house. The Diocese of Boise evicted the Rev. W. Thomas "Tom" Faucher soon after he was arrested, the Idaho Statesman reported.
[Return to www.spiritdaily.com]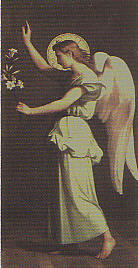 Pray always for purity and love
+
Please report any inappropriate ads or content
---
AN EXORCIST EXPLAINS THE DEMONIC – FR. GABRIELE AMORTH
INTERGENERATIONAL HEALING ROSARY – FR. GUSTAVO E. JAMUT, OMV
THE BIBLE CURE FOR WEIGHT LOSS AND MUSCLE GAIN – DR. DON COLBERT
ON THE BRINK, AMERICA AND THE COMING DIVINE JUDGMENT – FR. JOSEPH M. ESPER
PREPARING FOR THE COMING PERSECUTION – REV. JOSEPH M. ESPER