From Vatican Insider:
Vatican prosecutors are pressing charges against two former leaders of the Vatican-run Bambino Gesu hospital for allegedly redirecting funds from the hospital's foundation to pay for renovations of former Secretary of State Cardinal Tarcisio Bertone's apartment.
The Vatican announced indictments Thursday against Giuseppe Profiti, the former president of the hospital, and Massimo Spina, its former treasurer. The two have been ordered to stand trial starting July 18. 
[Return to www.spiritdaily.com]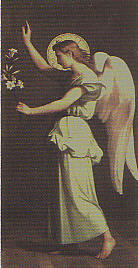 Pray always for purity and love
+++
---
Please report any inappropriate ads or content