From the Chicago Tribune:
Several dozen tradition-minded Roman Catholic theologians, priests and academics have formally accused Pope Francis of spreading heresy with his 2016 opening to divorced and civilly remarried Catholics.
In a 25-page letter delivered to Francis last month and provided Saturday to The Associated Press, the 62 signatories issued a "filial correction" to the pope — a measure they said hadn't been employed since the 14th century. The letter accused Francis of propagating seven heretical positions concerning marriage, moral life and the sacraments with his 2016 document "The Joy of Love" and subsequent "acts, words and omissions."
From Catholic News Agency:
Rome, Italy, Sep 23, 2017 / 08:50 pm (CNA).- A letter presenting itself as a filial correction of Pope Francis for reputed errors and heresies has been signed by over 60 Catholic clergy and scholars, including most prominently Bishop Bernard Fellay, the superior general of the breakaway traditionalist Society of St. Pius X group.
The letter to the Pope, dated July 16, says it concerns "the propagation of heresies effected by the apostolic exhortation 'Amoris Laetitia' and by other words, deeds and omissions of Your Holiness." It claims the publication of the exhortation and other acts of the Pope has given "scandal concerning faith and morals" to the Church and to the world..
[Return to www.spiritdaily.com]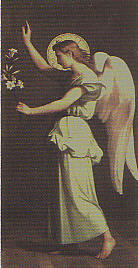 Pray always for purity and love
+++
---
Please report any inappropriate ads or content