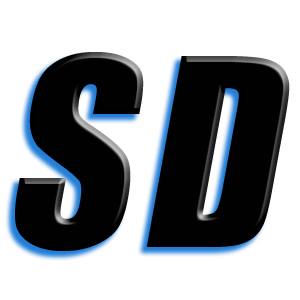 By Michael H. Brown
The vanishing oil in the case of an allegedly miraculous statue of St. Philomena
@copyright spiritdaily.com
       A statue of St. Philomena that's exuding oil in Michigan has a new twist: the oil seems to vanish when the statue is touched by anyone but a priest.
       That's the testimony of Kevin Khidhir, proprietor of All Saints Gift Shop in Sterling Heights and owner of the statue, which has been making news in Detroit.
       When we called him Tuesday, Khidhir explained that he had purchased the statue from a Florida church on August 9. "We were giving it to another church in Saginaw, Michigan," says Khidhir. "The church rejected her — said she was too small, even though it's three feet — and two weeks later, on August 26, the oil first started. Four customers and I saw the oil, but we didn't think anything of it. We thought it was just accidentally put on there. It was just like three drops. But we wiped her down and more came out the next day and then more came out the day after that. It kept increasing in volume."
       The statue, which is currently at a secret location in Troy, exudes the oil from its body for up to seven days at a time, "then stops for a day or two or three," according to Khidhir. "We never know when it's going to start or when it's going to stop.  It continues for hours as long as no one touches it. As soon as someone touches the oil, it just automatically disappears. You can't put it on any type of cloth. If you touch the oil, it will wipe it away, but there's nothing on the cloth itself."
       More like a supernatural substance than actual oil, Khidhir said it does remain intact when there's anyone sick. In that case they're able to take a small amount of the oil on a finger and anoint the person with it. Or a picture of the statue is placed next to the ill person. He claims the result has been at least nine cures — four cancers (including a "stage four" lung malignity), one massive heart case, a thyroid problem, a person with broken ribs, a paralyzed arm, and a non-cancerous throat tumor.
       Let's make it clear that at this point these cases are only hearsay. As yet nothing has been documented. We'll await medical records. In any case like this we have to be cautious of exaggeration, delusion, trickery, or even demonic deception. 
       But according to Hawke Fracassa, an otherwise skeptical news reporter I spoke with, Khidhir and those around him seemed sincere. The store owner — who has long had a devotion to Philomena — said that when a priest touches the statue, the supernatural oil increases. 
      The statue has also wept on two occasions. "The first time she cried was in front of a priest who had taken all his statues out of his church," said Khidhir. "He stood in front of her and all of a sudden the tear came down. Does that mean it was because of that? I don't know. It was October 31. The second time she cried was the day she left here to go to her investigation (by the Church). She let drop one tear and then everybody started crying with her. That was November 1."
       Khidhir believes the message is for everyone to come back to the "saints of God, which so many people have lost." It comes at a time, ironically, when Catholics are debating a return to more traditional architecture.  It also comes at a juncture when Church authorities have been rejecting many alleged miracles — some for good reason, some because it fears "sensationalism," some out of over-skepticism.
       Khidhir believes the statue of Philomena, a young martyr executed at the order of a Roman emperor, is also a warning about the sins of our times, including abortion. He has been having dreams connected with the statue but declined to discuss them.