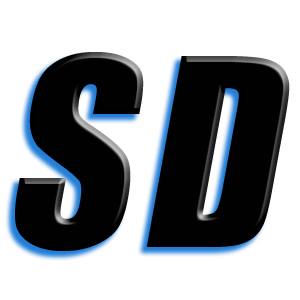 By Michael H. Brown
DEATH OF LONG ISLAND MAN TIED TO ALLEGED SPANISH APPARITIONS PUTS ACCENT ON A HOST OF MYSTERIES
Garabandal has always been a supreme mystery.
I visited there in the early 1990s, staying at a bed-and-breakfast owned by the uncle of reputed seer Conchita Gonzalez — a wonderful man in this exquisitely beautiful, towering spot in the Cantabrian Mountains of north-central Spain. At one point during the day, I was the only pilgrim there (later joined by an American).
Something surely happened here. Four children often fell to their knees, saying they were seeing the Blessed Mother. I later interviewed one (Mari Loli Lafleur) and briefly spoke with two others (Conchita and Jacinta González). They'd had an estimated 2,000 alleged apparitions from July 2, 1961, to November 13, 1965. And there were plenty of prophecies, including messages about a coming great "warning," great "miracle" (to be seen there at a spot called the Pines) and a great chastisement — a template similar in some ways to messages that would later emanate from Medjugorje in former Yugoslavia (where the visionaries, isolated in this then-Communist nation, not only had never heard of Garabandal, but also had not heard of places such as Fatima and Lourdes).
It was said, by Conchita, that an American Joey Lomangino, of Lindenhurst, Long Island, who had lost his eyes in a tragic accident, would one day see again. "Concerning Joey, the only thing I remember now is that the Blessed Virgin said to me that at the moment of the Miracle Joey will have new eyes, and he will see permanently after that," she told a Garabandal website.
Joey, a very devout, dedicated man, who spoke about the apparitions at hundreds of events in twenty-five states, traveled to eleven countries to spread the message, and even appeared on Mother Angelica's television show to discuss the prophecies, died on Wednesday (6/18/14) at the age of 83.
Does this mean that the prophecy was false?
Or just more mysterious?
It's one of many questions.
Joey maintained that he was pointed to Garabandal by Saint Padre Pio during a visit to San Giovanni Rotundo. "We made arrangements to come back again that same day and greeted Padre Pio in the cloister," Lomangino had recalled. "When we knelt down, we said to him, 'Padre Pio, is it true that the Virgin is appearing to the four girls of Garabandal?' And he said, 'Yes.' We said, 'Padre Pio, should we go there?' He said, 'Yes, why not?' And that's how it happened. Because I received the assurance from Padre Pio that the Virgin was appearing and that he permitted me to go, then I wasn't afraid and I went."
One mystery involves Father Ermelindo de Capua [left], who for several years served as English translator for Saint Pio. Years ago, Father Ermelindo told me in a phone conversation that Padre Pio was not favorable to the apparitions and in fact had expressed reservations about one seer in particular. Others contradict that. A Frenchman, Joachim Boulflet, said he encountered Padre Pio in 1968 and the saint said to him, "Pray to the Madonna. Consecrate yourself to the Virgin of Carmel." "Yes, Padre, I pray to Our Lady of Mount Carmel," he claims he replied. "For that matter, I would like to become a Carmelite." Saint Pio reportedly didn't comment on this but repeated with insistence, "Consecrate yourself to the Virgin of Carmel who appeared at Garabandal." "So it's true?" "Certo e vero!" ("Yes, it's true!").
There is mystery over the stance by the Church.
The then-Bishop of Santander, Jose Viliplana (who oversees the region), when asked in 1996 about the Church's stance on the apparition, sent me a letter (dated October 11, 1996), stating that:
"I must communicate that:
"1. All the bishops of the diocese from 1961 through 1970 asserted that the supernatural character of the said apparitions, that took place around that time, could not be confirmed.
"2. In the month of December of 1977 Msgr. del Val, Bishop of Santander, in union with his predecessors, affirmed that in the six years of being Bishop of Santander there were no new phenomena.
"3. Not withstanding, the same Msgr. del Val, the first years having passed in which there was confusion to enthusiasm, initiated an interdisciplinary study in order to examine with greater profundity these phenomenon. The conclusion of this study coincided with the previous findings by the bishops, which is to say, that it does not prove [no consta] the supernaturality of said apparitions.
"4. This study concluded during the days in which I took possession of the diocese in 1991. Taking advantage, in that same year, of a trip to Rome for the motive of making the ad limina visit, I presented said study to the Congregation for the Doctrine of the Faith and asked for guidance for pastoral activity concerning the case.
"5. On Nov. 28, 1992, the Congregation sent me its response, consisting in, that after having examined attentively the mentioned documentation, it did not consider it opportune to intervene directly, removing the ordinary jurisdiction of the Bishop of Santander, this subject that belongs to him by right. Previous declarations of the Holy See agree in this finding.
"In the same letter it was suggested, if I find it opportune, to publish a declaration in which it is re-affirmed that the supernaturality of the referenced apparitions was not proven, making my own the unanimous position of my predecessors.
"6. Given that the declarations of my predecessors, who studied the case, have been clear and unanimous, I do not find it necessary to have a new public declaration that would give notoriety to something which happened so long ago. However, I find it opportune to redact this information as a direct response to the persons who ask for direction concerning this question, which I give finally, accepting the decisions of my predecessors and the direction of the Holy See.
"7. In reference to the celebration of the Eucharist in Garabandal, following the dispositions of my predecessors, I only allow that it be celebrated in the parish church without reference to the alleged apparitions and with the permission of the current pastor, who has my confidence." It is for that reason that we have had only sparing coverage of this very intriguing apparition.
Recent declarations from the diocese have seemed to soften the 1996 stance. The site has not been condemned. Priests are allowed to celebrate Mass there if the apparitions are not mentioned. We have sought several times to elicit the latest diocesan view, but our requests for current information have not been answered. This we find regrettable (since we need Church guidance). In large part, it is the reason we have restrained discussion. [See also this previous Vatican issuance].
It is asserted that on November 10, 1987, Mother Teresa of Calcutta sent a letter to a previous prelate, Bishop Val del Gallo, that said "It was in 1970 that I heard about the apparitions of San Sebastian de Garabandal for the first time . . . From the beginning, I felt that the 'events' were authentic . . ." Thus, confusion. Much misinformation and spin have been disseminated through the years.
The visionaries certainly seemed sincere. There was, however — as I reported in The Final Hour, which had two chapters on Garabandal — a "state of confusion." At one point Conchita's mother was worried that the devil was behind it. When I interviewed Mari Loli Lafleur, and asked her, looking back, if she had any doubts, she replied, "Well, I don't remember very clear and it seems like it happened to somebody else sometimes. It's so many years ago." "But you don't doubt it?" "I don't know, I don't know." "You're still not sure of it?" "It's hard for me to explain, really," she said. "I don't know. I don't think too often about it and my life is not based on what happened to me. I just try to lead a good Christian life but without thinking about what happened."
Mari died back on April 20, 2009. Asked when the "warning" would occur, she allegedly said, "When Russia will unexpectedly and suddenly overrun and overwhelm a great part of the free world. God does not want this to happen so quickly. In any case the Warning will come when you will see that Holy Mass cannot be celebrated freely anymore; then it will be that the world will most need the intervention of God."
Other of the seers have not publicly expressed similar doubts. And one should point out that the Blessed Mother allegedly told the seers that they would encounter many trials and sufferings, including the nagging doubts about what they'd seen. Was it simply the case of an apparition without proper spiritual direction — one that saw the devil enter and create just such confusion?
A mystery.
There have been other mysteries. The seers here were known to run up the hill at abnormal speed, backwards. They also walked backward once up the aisle of the church. At Medjugorje, the seers would later run up Apparition Hill with what seemed like supernatural speed — but frontward. At Garabandal there were some unusual facial and body contortions. During apparitions, one seer seemed to be looking at something apart from what the others were.
Such things can be cited at any apparition. One must be cautious not to pin negativity on any one thing. These are humans involved.  Reports a pro-Garabandal site: "On December 6, 1962,Conchita had a ninety-minute ecstasy around 5:30 in the afternoon after which, she provided two more pieces of information regarding the Miracle: One day, before the Miracle, something will happen that will cause many people to stop believing in the apparitions of Garabandal. The doubts and desertions will not be due to an excessive delay of the Miracle."
Among other mysteries:
— Conchita was allegedly told that one day the body of a priest associated with the apparitions, Father Luis Andreu, who died in Garabandal would be found incorrupt. As one website recounted: "On the 8th August, 1961, he was among the crowd observing the girls at the pine grove where the visions often took place. Suddenly his face became tense and falling on his knees, he cried out loud : 'Miracle, miracle, miracle, miracle!' The four girls could see Father Luis, even though normally when in ecstasy they would see only the vision and each other. The Virgin told them that the priest was seeing her and [the prophesied great miracle], too."
As this website continues: "Almost three years after his burial in the Jesuit cemetery at Ona, on 14th July, 1964, Our Lady told Conchita during a locution (a voice without an accompanying vision), that on the day after the Great Miracle, the body of Father Luis will be removed and found to be as incorrupt as on the day he died. A statement that caused no little controversy, for in 1977 his tomb was opened and all that was found was a skeleton. But, it has been pointed out, Our Lady's prophecy concerned only the day after the Great Miracle, so it remains to be seen whether yet another miracle is to take place!"
— Garabandal occurred in the very part of Spain that was the setting — in the 1930s — for alleged and disturbing apparitions that started in a town called Ezkioga and bore prophecies virtually identical to those later espoused at Garabandal. Those apparitions soon spread such that youngsters in dozens of other villages soon claimed to also being seeing Mary. One of the Ezkioga seers visited Garabandal. The problem with Ezkioga (see the book, Visionaries) is that it wasn't just rejected as "non-supernatural" but was condemned, and by the Vatican, with threats, for those who promoted it, of excommunication. Mysterious. It's hard to know what to think.
We report. You discern.
As for Joey Lomangino: who can deny that this was a sincere and devout Catholic who no doubt led many to the Rosary?
May he be justly rewarded.
He died on the anniversary of an alleged message from the Virgin Mary given  at Garabandal through the Archangel Michael (June 18, 1965), who supposedly had said, in sort of a final message, "Previously, the cup was filling. Now, it is brimming over. Many priests are following the road to perdition, and with them are taking many more souls. Ever less importance is being given to the Holy Eucharist. We should turn the wrath of God away from us by our own efforts. If you ask forgiveness with a sincere heart, He will pardon you. I, your mother, through the intercession of St. Michael the Archangel, wish to tell you that you should make amends. You are now being given the last warnings. I love you very much, and I do not want your condemnation. Ask us sincerely and we shall grant your plea. You must make more sacrifices. Reflect on the Passion of Jesus."
A warning. A miracle. A chastisement. I remember Mother Angelica telling me she wanted her network to have a camera at Garabandal when the miracle seemed ready to happen.
You discern. We must be very open and very cautious.
One last mystery: when Conchita said, "Concerning Joey, the only thing I remember now is that the Blessed Virgin said to me that at the moment of the Miracle Joey will have new eyes, and he will see permanently after that," might that have pertained to new eyes in Heaven?
— Michael H. Brown
[resources: The Final Hour
[see also: Ezkioga]
[Statement from Workers of Our Lady of Mount Carmel de Garabandal: "The Workers of Our Lady of Mount Carmel de Garabandal Inc. advise of the passing of our founder, Joey Lomangino, who died of a heart attack in his home at 10:30AM Wednesday, June 18. Joey died peacefully in the presence of his family."]
[Feedback: "Sorry to read about the passing of Joey Lomangino, I've communicated with Joey twice over a 12 years period and he always took time to write back to me, he brought me great comfort! I know Joey is in 'HEAVEN'! In a nook on Garabandal 'She Went in Haste to the Mountain,' towards the end of the book one of the visionaries said that just before the 'the Warning' someone very close to the Garabandal story will die, and many followers faith will be shaken in the apparition of Garabanda; Joey fits this prophecy. I know no one outside of the visionaries closer to the story of Garabandal than Joey! We are now at the doorstep of destiny! Keep the Faith!" — Mark C. Lawrence, Hamilton, NJ]
Donations: we need and appreciate it!
Spirit Daily on Twitter  Facebook
Return to home page www.spiritdaily.com