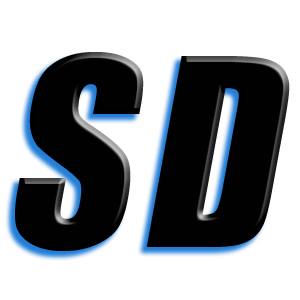 By Michael H. Brown
For discernment:
ARE THE 'WINDS' OF FALL ALREADY BLOWING?
It seemed, at least for a while, during the past few days, as if two prophecies we discussed last week might be materializing. Did it not? There is the Catholic man from Colorado who asserts he was told about by an apparition to expect something that involves North and South Korea and will serve as the marker for a coming "great storm" that will involve not just military factors but also social, economic, and natural upheaval.
After threatening a military event last week (in the parlance of some news articles, declaring a "quasi-war"), the leader of North Korea, so very bellicose, perhaps more than ever, suddenly back-pedaled and now is extending a bit of an olive branch to the South (or — for the time being — at least damping fiery rhetoric.
So, this perhaps was a bit of a prophetic "tease."
There are also all the prophecies about economic collapse. And as we all know, the Chinese market plunged last week, followed by big dips in other markets, most notably the American one, which fell first by more than 531 points last Friday (8/21/15) and then another nearly 588 points yesterday (8/24/15). At one point Monday it was down by 1,100 points — not the kind of collapse that was seen in 1987, nor in the aftermath of 9/11, but significant. Whether or not right away, more is to come, for the market is fantastically overpriced.
If stocks recover, or at least level off (as they seem to be; perhaps there will even be a rally!), will this too be a bit of a tease?
Last week, when we asked if something was going to happen in September, or October, or soon after, as so many claim, we quoted a Messianic rabbi and the bestselling author (of The Harbinger and The Mystery of the Shemitah), Jonathan Cahn, who earlier this month said, "I believe a great shaking is coming, to America and the world. I believe it will involve an economic collapse, a financial collapse, and a shaking even greater than those realms."
The "shemitah" involves a concept drawn from the Old Testament that every seven years there is an economic leveling, an erasing of debts, a shake-up economically. The last was in 2008, when the world found itself in the midst of financial crises. The Harbinger focused on Isaiah 9:10, and how warning to ancient Israel were so alike "harbingers" or signs given today to America and the world to repent or face chastisement.
"Does it have to come in this period of autumn, of the 'shemitah'?" Cahn continued in a recent YouTube message. "It doesn't. I've given two cautions: First God is sovereign. He doesn't have to do anything according to our time table or thoughts. I do not want our faith to rest in dates. The 'shemitah' is a pattern or cycle that can manifest more in one cycle, less in another. Nothing could happen. It could be uneventful. The point is not dates but getting right in the Will of God. The other caution is that it can come according to the timing," he added. "I believe regardless of the timing — whether during or beyond this time period — a great shaking is coming."
Great storm? Great shaking? They sound similar. We think too of Dr. Howard Storm's prophecy that the U.S. would become a "third-world country."
And so the question: is what's going on a "tease" — just normal fluctuations that are taken wrongly as apocalyptic — or precursors and forerunners?
When everything "explodes," said the prophet of a great storm, "a Muslim jihad will be in the first series of events, but "that's not the real danger," he said. "The real external threat comes from the Red Dragon, China. Now for some specifics. From the beginning I had insisted that there would be a rise in wide-scale stark terror as a primary method in this storm. I had written in '01 that we would see a significant warming in our relations with Russia for a while, followed by them dramatically hitting the rocks again. But I told the priests [who serve as his spiritual directors] to keep their eye on Russia, because in the end she will be our most steadfast and reliable ally. As I have also said since the start, the storm'… will break through North Korea, but will not be centered in North Korea.' That is specific language that has been used with me and you can speculate endlessly about what it means."
You can read our original article on The Harbinger (an astonishing book) here. Or The Shemitah (not as amazing, but of keen interest) here.
The Blessed Mother weeps. There are also the amazing things in our errant culture. There are all the phenomena in spiritual circles. There are the strange claims around the world, from uncanny lights in the sky to inexplicable rumblings.
There is disharmony.
There is political upheaval (and histrionics).
There are little upheavals that could become big ones, persecutions that are growing, antagonisms that are more and more in the open.
Everything seems in flux, like rock and earth that with heat turn to lava and flow where they want to flow.
At Medjugorje, the Blessed Mother, in an alleged message today (8/25/15), says, "The world is in a moment of trial, because it forgot and abandoned God."
[resources: Special! On the Brink and Mystery of the Shemitah]