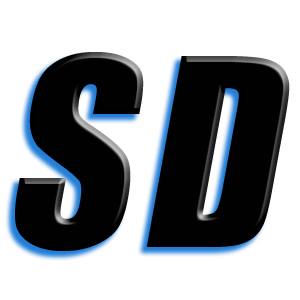 By Michael H. Brown
In Good Times And Bad, There's The Watch Of Angels, And Often Their Intercession
"Come the angels." Those are three powerful words — because when angels come, when they rush from their heavenly roost, when they are responding to beams of prayer, there is action.
"Come the angels." It happens to the world. They change the world. They change our very landscape.
In Revelation we are shown how (from their positions in the various corners of the world) they execute the desires of God.
Angels are of such might that they can control a volcano, an earthquake, or the rush of a storm's wind. They can be in the tempest. In the clouds, their silhouettes may stand as more distinct clouds in front of towering white ones over the ocean, as if their wings hold back destructive force.
When purification comes, they also have the power to unleash it. There are angels over entire regions — principalities and powers — just as there are dark forces. "The angels have their instruction from east to west," said the prophecy we often quote, "and now a timetable has been set in motion."
In future years we will watch the timetable unfold. We watch angels in our own lives. They shield us in their glow. They whisper to our intuitions. Bill Baird, a sheriff in Ballinger, Texas, informs us that he was praying in a local church called St. Mary's when he feels one of the archangels, Raphael, spoke to him concerning his worries about the health of a son with potential eye problems.
He had been invoking that great angel because Raphael is reputed to especially help eye disorders.
"I was saying a Rosary and praying [for the help of] St. Raphael," recalls the sheriff. "I was approximately twenty feet from the altar and had my head bowed. I had been praying for only a few minutes when I heard a voice. I looked up at the altar when I heard it because that is where it came from. I knew immediately that it was St. Raphael who was speaking to me. His voice was different from anything that I have heard before or since." He felt instructed to spread devotion to that angel.
This is how they act: with exquisite subtlety, at times we least expect. They can be of the New Age. Yes. Too many with glittery paint have portrayed angels in ways that tend toward the occult. One must be on guard for the "angel of light" who is not an angel of light and no longer even an angel.
But when we forget to invoke the angels — especially our guardians, and of course the Great Michael — we are shorting ourselves.
Surrounding the household with them is a crucial mission of our times.
They are standing by. They often need our prayers — our will, our "permission" — to act. They yearn to help.
Often, miracles are their doing. They can do anything — anything God wants. They can use the power that God sends to heal and they can open the doors even to a jail — a real one or the "jails" in our lives that hold us in bondage. They are serious. They keep evil at bay. They are cheerful. They are glorious. With all they do, they are as loving as they are intense.
We all have them assigned to us. They hover over our towns.
Most of all, they are a mystery, like all the deep things of God. They come as mysterious strangers with messages we attempt to discern. Afterwards, they vanish — subtly, when one turns the eyes away.
They sing.
"Last year, on our second trip to Medjugorje, my friend Cathy and I had one experience which neither one of us will ever forget," we are informed by viewer Olivia Smith. "It was late at night, probably about 11:30 p.m. We had just been praying the rosary at the cemetery and at the Cross. We were returning back to the place where we were staying for the week.
"The church of St. James had some lights on and as we walked by, we both heard the most beautiful choir singing. I said to Cathy, 'That's why they always sing so well here. It's because they practice late at night!'
"So we both agreed to peek in the back door of the church and listen more closely. When we opened the doors, the whole church was dimly lit and there were two men inside with mop buckets, no choir, no singing, no radios. We both will never forget the experience or how elated we were when we heard that heavenly choir."
"I was taking pictures of the sky outside the back and front of my home," noted another. "I did not notice this picture  until recently, when I was to put it on file in my photos on the computer. I looked in the camera and thought wow, there are angels or something in the sky over our house; if you look carefully you will see two large figures, and one seems to be holding something, the other is looking the other way."
They come in times of difficulty.
"Several years ago, my husband's business began failing," wrote yet another reader. "Knowing that the time would come, we prepared for closing the business, bracing ourselves, since we had no other source of income. Shortly before we closed the business, I was lying in bed one night about to fall asleep and I felt the crown of thorns placed on my head. I always believed that an angel placed it there.
"Two-and-a half years later, once again, I was lying in bed, and I heard the flutter of wings and again, the crown of thorns was placed on my head. My dear mother died the very next day. The angels come to tell me that God is with me, that His hand is involved in my life, and through the crown of thorns, they communicate that somehow I am participating in his Passion through my suffering. It is a gift and one that I cannot even begin to comprehend.
"My wife and I were sleeping in our bedroom," says Douglas Paul Brown, whose son who would soon be diagnosed with leukemia. "My son Micah was asleep in his room across the hallway and my other son Paul was asleep in his bedroom also across the hallway. I was awakened (about 3:00 a.m.) by the most beautiful singing that I do not have the words to describe.
"I lay in bed listening to this music. I noticed my wife rise up in bed in a seated position as though she could hear the music as well. I lay still pretending I was sleeping (I did not want to tell my wife anything at this time I thought she would think I was crazy or something). Whenever we were having coffee at the table around 5:00 a.m. I asked my wife: 'Why were you sitting up in bed around 3:00 am?' My wife replied: 'I heard something…' So I asked: 'Was it singing?' My wife said: 'You heard it to!' We both described the music to each other and our stories matched. As I stated earlier, I do not have the words to describe this music but it was the most beautiful singing I ever heard. I personally let the angels know that I know they are around. Every morning I ask Saint Raphael (the archangel who is known as a healing angel) to shine his healing energy on all of my loved ones."
We pray and anxiously await your reports of healing!
9/28/07