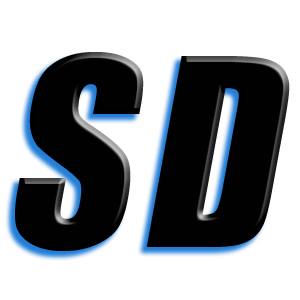 By Michael H. Brown
From The Mail: Angel Accounts Include What Seem Like Physical Manifestations
There are so many angel stories, and they never cease to amaze. God is with us and He uses them as His messengers. They might also be called rescuers.
They inform us. They protect us.
Let's start with rescue.
"I have often wanted to tell you the story of my son, David, who was making a long trip to South Carolina on a day that was very stormy all up and down the East Coast," wrote Nancy M. Scheiderman, of Marks, Mississippi. "The year was 1996 and the day was a Friday. 
"We lived in Tallahassee, Florida, at the time and my son was driving a little Chrysler LeBaron convertible that was packed in every nook and cranny we could find a space to put something into. He was moving there to start a new job the following Monday. 
"We prayed before he drove out of the driveway for a safe trip and I told him he needed to ask his guardian angel to help him with the driving in such increment conditions. He laughed and said that he didn't think there was a place in the car  for his guardian angel — to which I replied, 'Your guardian angel will ride on the hood!' 
After safely arriving in Columbia, South Carolina, David called to tell me he had arrived safely but did have a scare just south of the border of South Carolina. He said he had been driving all day without the use of the air conditioner and clipping along at a fairly fast pace (considering conditions)
"About thirty miles south of the border, he said, his air conditioner came on all by itself and slowed his speed. As he was fiddling with the button to figure out what had happened — since he had not turned it on — he looked up and saw a car that had hydroplaned and was spinning around right in his lane coming at him! He was so shaken that he stopped at the little tourist trap called 'South of the Border' to gather his wits before resuming the trip. He said that if his air conditioner had not come on by itself to slow him down, he would have been at that point where the car was out of control in  his lane and of course we both thanked God — and his guardian — for turning the AC on!"
How pronounced can such experiences be? How are they to be believed, to be discerned, when sometimes they reportedly are so physical?
Patricia Ten Eyck of Frederick, Maryland, wrote us that "when my daughter, Kate, was about 17 months old, she was toddling about our house one day.
"Our living room, dining room, and kitchen form a horseshoe shape — with the living room and the kitchen at either end of the horseshoe.
"I was sitting flat on the floor in my living room, with my legs straight out in front of me, and I was praying. It is important to know that because of the shape, I could not see into the end of the kitchen.
"Suddenly I was lifted, straight up, by hands that I felt on my elbows, and set on my feet. Then I was compelled to move by a hand felt on my back in the direction of the kitchen, around the middle of the horseshoe shape.
"As I came around the corner, I saw my daughter sitting at the entrance to the laundry room, which was off the kitchen. She had unscrewed the cap from a plastic container of liquid Clorox bleach, which I foolishly had left on the floor (in the entrance to the laundry), and was sitting there moving it to her mouth to drink! Needless to say, I got there before she ingested any."
Then there are the "mysterious strangers" — as in Scripture. These accounts are endless.
Did you ever reflect on unknown people who may have briefly but momentously entered your life?
"Before entering full communion with the Catholic Church, I was a Methodist pastor for 20-plus years," writes Jeffry Hendrix of Falls Church, Virginia. "During that time, a real pleasure was working with Scouts on their God and Country Award projects. 
"One boy will never leave my mind — Trevor, and his Dad. Trevor's father was doing remarkably well for undergoing a long string of operations to bring health and healing to his back due to a terrible auto accident. A few years before, alone in his car, he wrapped it around a tree in a rural area of North Carolina. 
"No one saw it happen — no mortal, at least.
"Not far from the scene of the accident, a custodian was vacuuming near the altar of his small, Protestant church. He sensed someone come in near the back of the sanctuary, and caught a glimpse of a presence out the corner of his eye.
He looked up and saw a man walking toward him. But the man was not walking down the aisle. He was walking through the pews, one after another. The man said, 'There has been an accident. A man is trapped in his car. You must help him.' The custodian dropped what he was doing and ran out of the church — finding Trevor's dad trapped in his car. The man who told him of the accident had disappeared."
Such happenings are as hard to believe as they are to deny. There are the saints. You all have heard St. Therese the Little Flower stories.
Some are more dramatic, however, than others.
"In the Pieta book there is the St. Therese Glory Be Novena," notes Anne Kolenberg Cross of Stamford, Connecticut. "I said it after my dad died, during the last days of October. I asked her to send me a single white rose so that I knew dad [who was exceptionally devoted to Mary] was indeed in Heaven.  A couple of times I even smilingly suggested she deliver it to me at his grave site.
"I have prayed to her before and felt comfortable 'joking' with her, and I pictured a white rose falling from the sky and hitting my car window as I left the graveyard. 
"But she would have the 'last laugh.'
"On All Souls Day (three months to the day dad had died), I did the prescribed order of purgatory deliverance for a deceased soul (also in the Pieta book) and as I sat in front of dad's grave and prayed (about 10:00 am on a weekday), a man came up behind me and startled me as he bent down.
"He just smiled and apologized. I smiled back saying that it was okay and then I turned and finished my prayers.
"I felt him standing there for a moment. Then I stood up and from the corner of my eye I saw him walk up the small incline to where people park, but only my car was there. 
"A quick passing thought led me to assume he had another grave to visit and must have been parked somewhere else. This graveyard is off the beaten path and it would be hard for anyone to walk there. I turned around completely and there it was.
"He had left a single white rose. I didn't even have to wait to get to my car. I was overcome with a wide variety of emotions, and I went up the incline to see where he had gone, but he was nowhere to be seen. He was just gone."
7/12/07