---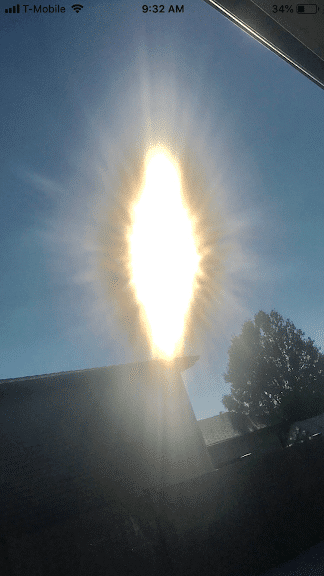 For many years — since the early 1990s — we have guessed that events indicated in various prophecies would begin to unfold meaningfully and more noticeably during the 2020s and reach their conclusion by about the mid-point of the 2030s. This was cited in books we have published, starting with The Final Hour, based in part on speculation and in part on prophecies from seers such as Josyp Terelya and Maria Esperanza. Furthermore, it was guessed, at retreats, that events would most likely begin with an epidemic (or epidemics, plural).
No great prophetic gift was necessary: epidemics have always been part of God's purification, and anyone who does not believe God uses or allows sickness as an indicator or chastisement is unfamiliar with the Old Testament, while anyone who doesn't believe God chastises — purifies — does not believe the words of Jesus (for instance, in Luke 21 or Matthew 24, among other places). There are still those with a voice in the modern, academically-driven Church who, though well-meaning, faithful Catholics, refuse this aspect of Christianity.
A quick additional note: the closing of public Masses around the world is understandable — and in some cases there is no other option, due to emergency government edicts — but one wonders if there is any more potential for viral spread at Mass than at a gas station or supermarket (the answer is almost certainly, far less) and one also has to lament the missing component, now, in so many places, of what Mass affords in the way of spiritual, emotional, and physical protection. In the Middle Ages, as well as during the Fall of Rome, priests and bishops cited demonic spirits as a cause or harbinger of plague. More on that in days to come. Let us make "spiritual communions" if we have no access whatsoever to a church or Adoration chapel. Go to Saint Joseph. Go to the Virgin of Fatima and all authentic appearances. The Rosary is critical. With it, we have great hope (differentiating "hope" from false assurance, which is a bit too prevalent).
Interesting and disconcerting it is how Masses have been halted during Lent — on the way to Calvary. And how St. Peter's Basilica is empty; how incense has been replaced by wafts of hand sanitizer.
There are, to be sure, many intriguing aspects to the "Great Coronavirus Consternation."
Note the incredible reach of the virus scare.
Note that the rich can't find pilots for their private jets.
Note the supermarket shelves are now empty in nations that had been throwing away as much as a third of their food.
Note how a society that has been distancing itself socially through technology is now finding itself in the ultimate state of social distancing.
The virus is striking everywhere, with certain emphases.
The stock market keeps plunging and then insisting on resurgence. (Never mind "fake news." This is the era of fake money.)
The virus may have originated with exotic animals the Chinese have long considered delicacies (this is the nation that eats bats and prizes rhino tusks as an aphrodisiac, killing the endangered animals for them). Has that come back to haunt us?
So many such coincidences.
In 2011 a strange, powerful quake near Richmond, Virginia, caused cracks on the Washington Monument and led to its closure. The following year, Hurricane Sandy swamped Liberty Island and closed the Statue of Liberty for more than a year.
On Tuesday, due to the coronavirus outbreak, the U.S. president shuttered both again.
In the West, casinos are closed.
So are brothels from Nevada to Belgium.
Americans had become obsessed with restaurants and now can't enter one.
Nor a bar, in many places.
Pornographic productions are faltering.
So is Hollywood.
Movie theaters are closed. (For the moment, there are no more "stars.")
And our obsession with sports?
All of a sudden there is no March Madness (NCAA tournament), hockey league, NBA, golf tournament, Kentucky Derby, and perhaps most telling of all, youth sports. It will be interesting to see what happens with the NFL (the president is striving to keep it on schedule).
Was this not a nation obsessed or perhaps better said possessed by high school and even grammar school sports, which had subsumed Mass on Sunday?
Now, we have neither.
Zac Bagans Haunted Museum closes "indefinitely."+
Terrorists are afraid to enter America. Terrorists!
Here's another "coincidence": "With the implementation of curfews, people are able to hear birds singing for the first time in Wuhan and in Italy, the water in the canals of Venice is clear for the first time in years. The canals are usually polluted with fuel and congested with tourist boats. With Italy in a state of lockdown, however, the water is clear and the bottom of the canals are visible. Fish can even be seen swimming around," notes a website. That's called good news.
Quite a peripeteia, when Disney World closes along with hotels around the world and airlines — those companies that were cramming passengers in for record profits.
We had become so profligate; as in the High Middle Ages, everyone was fashionable; everyone is or was rich. The leisure spending and consumerism has been incredible. So has the false wealth. Now?
No cruise ships. (What better place to contract a virus?) Our medical system, so focused on profits: reeling. (Pray for nurses; they are the front line.) Whether a beautician or doctor, a salesman or singer, we all have erred in certain ways and now we all are potentially affected, in ways unimaginable two weeks ago. Viruses have far more reach than a hurricane.
Let us get back to Lent in our ashes and sackcloth and praise God for the simplification — let us pray this brings critical purification at the  same time as saving folks from the ravages.
–MHB
[Feedback: "This sort of came to me in a 'That Man is You' men's group, and I fleshed it out a little more here. From the Nicene Creed we have "I believe in the Holy Spirit, the Lord, the giver of life, who proceeds from the Father and the Son", but to better understand this the technical term is the Holy Spirit spirates from the Father and the Son.  The definition of Spirate is "the action of breathing as a creative or life-giving function of God."  When God created human life, he did it by making Adam out of clay and breathing into his nostrils.  That breath of life is the action of the Holy Spirit. Read in scripture where the breath of life is referenced, these verses include: Genesis 2:7, Genesis 6:17, Acts 17:25, Job 27:3, Job 33:4, Isaiah 42:5, Isaiah 57:16, Revelation 11:11 and there are others.
"Why do I mention this?  Satan wants to be like God but is his opposite in nature.  In John 8:44 we find "He was a murderer from the beginning and does not stand in truth, because there is no truth in him." So the Holy Spirit is the breath of Life and Satan is a murderer and a liar.
"There are what are called Moral Evils, this are the things done contrary to the will of God by his creatures (People and Angels/demons etc.).  There are also what are termed Natural Evils, bad things that are not caused from the intentions or negligence of these same creatures.  These include events and things such as hurricanes, tornadoes, diseases, lightning strikes etc.
"Scripture documents plagues resulting from sin numerous times ("The wages of sin is death").  The bible mentions plagues nearly 100 times.  Many are familiar with the plagues of Egypt during the time of Moses leading up to the Exodus.  But the Jews also received a plague stemming from their disobedience.  As an example, Exodus 32:35 states "So the Lord plagued the people because of what they did with the calf which Aaron made.".  Revelation points to numerous plagues, see  Revelation 15:1, 15:6, 15:8, 22:18, 16:9, 18:4, 18:8.  See https://www.biblestudytools.com/topical-verses/bible-verses-about-plagues/ for a larger list of plagues in scripture.
"It is interesting that the current pandemic plague Covid-19 is a corona virus (Corona meaning Crown due to its spiky appearance (think crown of thorns)) and is a natural evil (but there are rumors this was a designed militarized contagion, and if so is the result of true evil) that is passed from the breath.  So this plague is a breath of illness or death vs the breath of life that is the spiration of the Holy Spirit.  We need to turn back to God and pray for God to act through the Holy Spirit/breath of life to remove this evil.  Satan is the original source of evil, scripture lays out how sin can bring on natural evils (separates us from the life of God).  Our society is currently far from God, God states in Revelations that he will allow plagues to call us back.  Maybe we should recognize this, turn back and pray.
Job 34:14-15 states: "If he were to set his mind to it, gather to himself his spirit and breath, All flesh would perish together, and mortals return to dust" — Mark Gaylord, northern Virgina]