From the Christian Post: 
A major evangelical leader is noting the resilience and pragmatism of conservative Christians in American politics this week in light of President-elect Donald Trump's victory while yet others believe it has all but doomed evangelicalism.
"If the media had questions about the influence of the religious right, they were answered early Wednesday morning by the greatest coalescence around a Republican nominee in two decades," said Tony Perkins, president of the Washington D.C.-based Family Research Council, in a Thursday CP op-ed. 
"It turns out that the press had about as much success writing the obituary of the evangelical movement as it had predicting this election," he continued.
[Return to www.spiritdaily.com]
[Special Reports by Michael Brown]
[Emergency Supplies]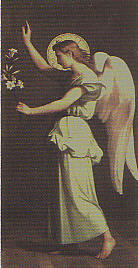 Pray always for purity and love
+++
---
---
Please report any inappropriate ads or content