From Associated Press:
WASHINGTON (AP) — The Latest on the U.S. presidential race (all times EDT):
5:20 p.m.
Donald Trump has had a private audience with Cardinal Timothy Dolan, New York's Catholic archbishop.
The cardinal's spokesman, Joseph Zwilling, says Dolan met with Trump Friday morning at St. Patrick's Cathedral in Manhattan.
Zwilling says Trump requested the meeting several weeks ago.
He says it is Dolan's practice to meet with anyone who asks, including politicians seeking elected office.
[Return to www.spiritdaily.com]
[Emergency Supplies]
[San Francisco retreat this month; details here]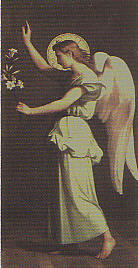 Pray always for purity and love
+++
---
---