From the Catholic Herald:
Pope Francis has celebrated the first-ever airborne papal wedding, marrying two flight attendants from Chile's flagship airline during a flight from Santiago.
Bride Paola Podesta and groom Carlos Ciuffardi said "I do" Thursday morning after telling Francis that they had been married in a civil service in 2010. However they said they were unable to follow up with a church ceremony because of the 2010 earthquake that hit Chile. Francis then offered to marry the LATAM flight attendants aboard the aircraft en route to the northern city of Iquique, and they both readily agreed. The head of the airline served as the witness.
[Return to www.spiritdaily.com]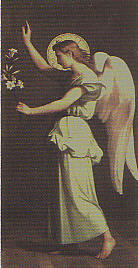 Pray always for purity and love
+++