From The New York Times:
VATICAN CITY — Pope Francis ended a landmark Vatican meeting on clerical sexual abuse with an appeal "for an all-out battle against the abuse of minors," which he compared to human sacrifice, but his speech did not offer concrete policy remedies demanded by many of the faithful.
In the speech at the end of a Mass in the Apostolic Palace's frescoed Sala Reggia hall, Francis argued that "even a single case of abuse" in the Roman Catholic Church — which he said was the work of the devil — must be met "with the utmost seriousness." He said that eradicating the scourge required more than legal processes and "disciplinary measures." "To combat this evil that strikes at the very heart of our mission," the Pope said, the church needed to protect children "from ravenous wolves."
From CNN: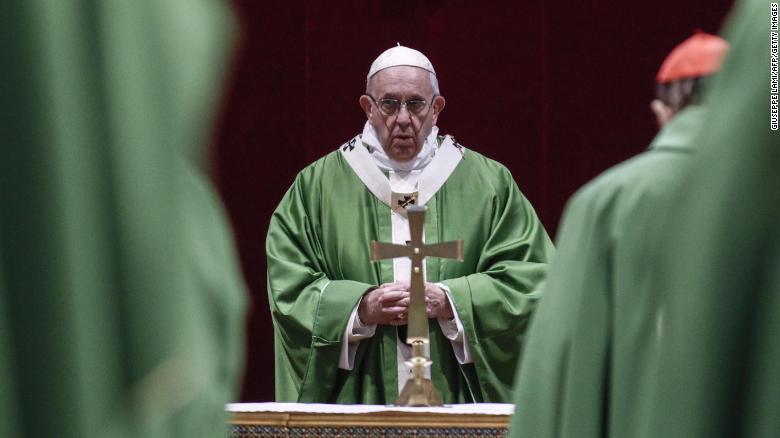 Pope Francis, speaking on the final day of a historic summit on clergy sexual abuse, called priests and other Catholics who abuse children "tools of Satan," but offered no concrete steps to address the church's massive and morally damning abuse crisis.
"The brutality of this worldwide phenomenon becomes all the more grave and scandalous in the church, for it is utterly incompatible with (its) moral authority and ethical credibility," the Pope said in a speech in Vatican City on Sunday.
"Consecrated persons," he continued, "chosen by God to guide souls to salvation, let themselves be dominated by their human frailty or sickness and thus become tools of Satan."