---
The truth sets us free and truth comes often in the way of perspective.
In this cause, let's take a closer look at the coronavirus.
Is it serious and deadly?
Of course. There is no questioning that.
But as pandemics go, what level is it?
And in the domain of prophecy, in the mix of projected warnings and chastisements foreseen at places such as Medjugorje, is the virus still a precursory event — a forewarning to major coming events, like the hurricanes, the Asian tsunami, and wildfires have been — or are we at the point at which "forerunners" are morphing into the real cataclysmic thing?
The question of the hour.
It is certainly a larger event by magnitudes than 9/11, affecting so far 182 countries — and like September 11, it has been more terror up to this point than actual destruction (though destructive and tragic it has been).
In New York City, the death toll from coronavirus thus far (we have a ways to go) is about the number lost during 9/11, but seeing that many victims on September 11 were from suburbs on Long Island and in New Jersey, the terrorist attacks were substantially less lethal per 1,000 than the virus.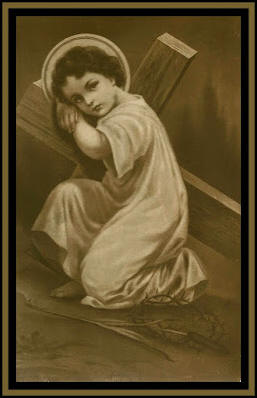 If projections hold true — always an "if"  — the chance of dying from COVID-19 for a typical resident of that state, which has nearly twenty million people, will be about one in twelve hundred. If this gives you peace, nationally the chance of dying from the contagion (if you practice physical distancing) is one in 3,800. To put that in perspective, your odds any given year of dying in a car accident are one in 45,000 — though your lifetime chance of dying in a car wreck is one in five hundred. You have a greater lifetime chance of dying from a fall on stairs or steps.
Keep in mind that the corona figures could jump (or fall): There can be multiple waves of illness. Or, it may vanish. Pandemics often — even usually — take a couple or several years to play out.
But so far the figures are coming in lower than originally expected, and compare the figures tallied up to now with the Spanish Flu of a hundred years ago.
That pandemic killed nearly one percent of the U.S. population (750,000). It was a magnitude — about 26 times — worse.
And that was nothing compared to the Black Death during the Middle Ages, which killed a quarter to a third of those in Eurasia (.25 to .33). To use meteorological lingo, call that a "super category-five." What we are seeing right now is a "category-two," if current trends hold and if there is no mutation that causes it to be far more virulent. Translation: there can be far greater events.
The death rate is expected to be one in every nearly four thousand (1/4000) across the U.S., where the Black Death was up to 3/10, so coronavirus even in New York State is a couple/several hundred times less lethal than bubonic plague so far.
Nor is it unexpected. As it said in the book Sent To Earth (2000), in a chapter called "A Sinister Disease," the great threat, in the words of a scientist at CDC we interviewed, Dr. Joseph McDade, was if a virus such as a deadly strain of influenza that originated in Hong Kong chickens years ago "ever acquired the ability for rapid transmission from person to person — and it mutates very fast — if that virus had taken off, there was absolutely no underlying immunity anywhere in the world because nobody had ever been exposed to the particular virus strain and there was no vaccine available."
In some ways, we have seen this not with what is technically influenza, but with now the coronavirus, which though not yet "mega" or historic in a biological sense (certainly not a category-five), seeing its terroristic effect — how it causes such bizarre and drastically different effects or non-effects in people — is confounding and "sinister" indeed.
[resources: Sent To Earth]