---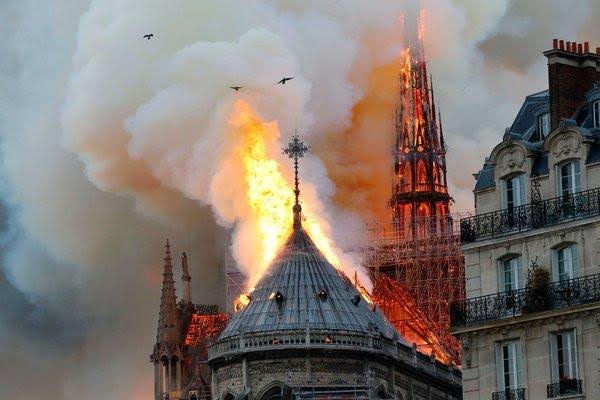 ONLY A WEEK TO GO IN PREPARATION FOR CONSECRATION TO JESUS THROUGH MARY
By Dominic Cingoranelli+
Stay in the Battle
As we head down the home stretch toward the Coast-to-Coast Total Consecration (or Re-Consecration as the case may be) to Jesus through Mary, do not let anything get in the way of your final preparation and ultimate consecration on May 31st. To borrow a quote from Winston Churchill, "…Never give in. Never give in. Never, never, never, never…Never yield to the apparently overwhelming might of the enemy."
Resist the Enemy
In our case, the very real enemy is the evil one, the dragon of Rev 12:17, who continues "…to wage war against the rest of her offspring, those who keep God's commandments and bear witness to Jesus." We are the rest of Mary's offspring. It is terribly humiliating for the evil one to see the thousands of faithful who are entrusting themselves totally to Jesus through Mary. It is maddening to him who never drew a humble, holy breath in his entire life to see Our Lady, the paragon of humility and obedience, the holiest of saints, leading souls away to Christ. The evil one is raging against this movement now. He'll do anything he can to try to stop it.
Spiritual Warfare We Face
Some of you may already have experienced some pushback, some obstacles or challenges, in your effort to prepare to totally entrust and consecrate yourselves to Jesus through Mary. It's part of the spiritual battle we're engaged in. Every moment of every day, we are engaged in spiritual warfare.
+
We battle with the evil one, who is behind the culture of the world, and who plays on our weaknesses, encouraging us to succumb to the triple concupiscence and to fall into sin.
We battle with the world and its call to live by its culture of secular relativism, with its denial of God, its disrespect for life, and its idolatrous worship of pleasure and material things.

We battle with our own triple concupiscence that St. John speaks of in 1 John 2:16: "For all that is in the world, the lust of the flesh and the lust of the eyes and the pride of life, is not of the Father but is of the world." 1

+
During times like this, when we're striving for something really special spiritually, the pushback from the forces of darkness may increase—these dark moments often are called desolation. As long as we're properly armed, are aware of what's going on, and take action to curb the effects, with God's grace, we can move through the desolation back to God's consolation.
Desolation may include agitations, insecurity, discouragement, despair, sadness, or focusing in on self instead of lifting our eyes up to God and His love. Do you feel listless about praying or doing the readings for preparation to consecration? Are you feeling beat down, in deep discouragement, with a concomitant loss of the peace and joy of Christ? None of this is from God, but from the enemy.
Fighting Back
Feeling some desolation? Reject and renounce, in the name of Jesus, the lies and spirits of whatever you're experiencing—agitation, aggravation, discouragement, etc. and send them to the foot of His cross for Him to deal with them. Reaffirm your acceptance of the truth of the love of God for you, of the love and care of Mother Mary for you, of God's mission for you in this life. Ask God to take dominion over this and all aspects of your life, and go to Jesus through Mary for the grace to grow in virtue and to stand firm.
We Win the Battle
Christ Himself told us we'd face suffering and persecution during this life once we pick up our cross and follow Him along the narrow road. But the evil one is no match for Mother Mary. Stay close to Our Lady. She'll obtain the graces you need to stay in the battle, to see it through to victory. We can't do it alone. But we can do it with Our Lady's help and the grace of God. Now is the time for all hands to man your battle stations. Don't let anything stop you from your consecration/re-consecration on May 31.
_____________________________________________________________________________________
+
Notes
1 – St. John is not just referring to sexual sins in this passage. "Lust of the flesh" includes our tendency to avoid mortification, to choose "Easy" over God's way. "Lust of the eyes" refers to our desire for earthly, rather than Godly, things. And, "pride of life" is not just referring to vanity or love of self, but the broader notion of self-sufficiency that doesn't let God work in us. – Cf. The Navarre Bible – Catholic Letters