From the Catholic Herald:
Notre-Dame Cathedral has announced it will celebrate its first Mass on June 15, two months after a fire damaged the iconic French church.
The cathedral's rector, Mgr Patrick Chauvet, said the cathedral will be celebrating the anniversary of its dedication, the consecration of the altar, which is traditionally celebrated on June 16 every year. "It is very important to be able to make the world aware that the role of the cathedral is to show the glory of God," Chauvet told La Croix International. "Celebrating the Eucharist on that day, even in very small groups, will be the sign of this glory and Grace." The Local reported that the Mass, which will be celebrated by Archbishop of Paris Michel Aupetit, will be held in the side chapel where the Holy Crown of Thorns was kept. The chapel was not damaged in the April 15 fire.
[ For Full Story ]
[Return to www.spiritdaily.com]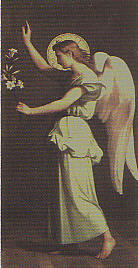 Pray always for purity and love
+++
Please report any inappropriate ads or content