---
Aloha,
I've been following your Spirit Daily site for years now so I know how much you appreciate unusual spiritual photos. I find them awe-inspiring whenever you share special

photos with your viewers.
Here are a couple of recent photos of my own – I took them earlier this year and I think you'll find them interesting.
April 25, 2019:
While praying the Jesus Prayer Rosary and reflecting on the events occurring in Medjugorje, I "heard" a female voice say as if in response to my thoughts:
      "I come to reconcile people with God."
Later, on the same day, while praying the Divine Mercy Chaplet for the conversion of sinners, I saw this clear image of Mary in the sky…
July 21, 2019:
This other sky-photo was taken while driving home from my parish church shortly after Sunday Mass. Again, an unusual figure can be seen in the center of the photo, which I interpret as representing our Blessed Mother.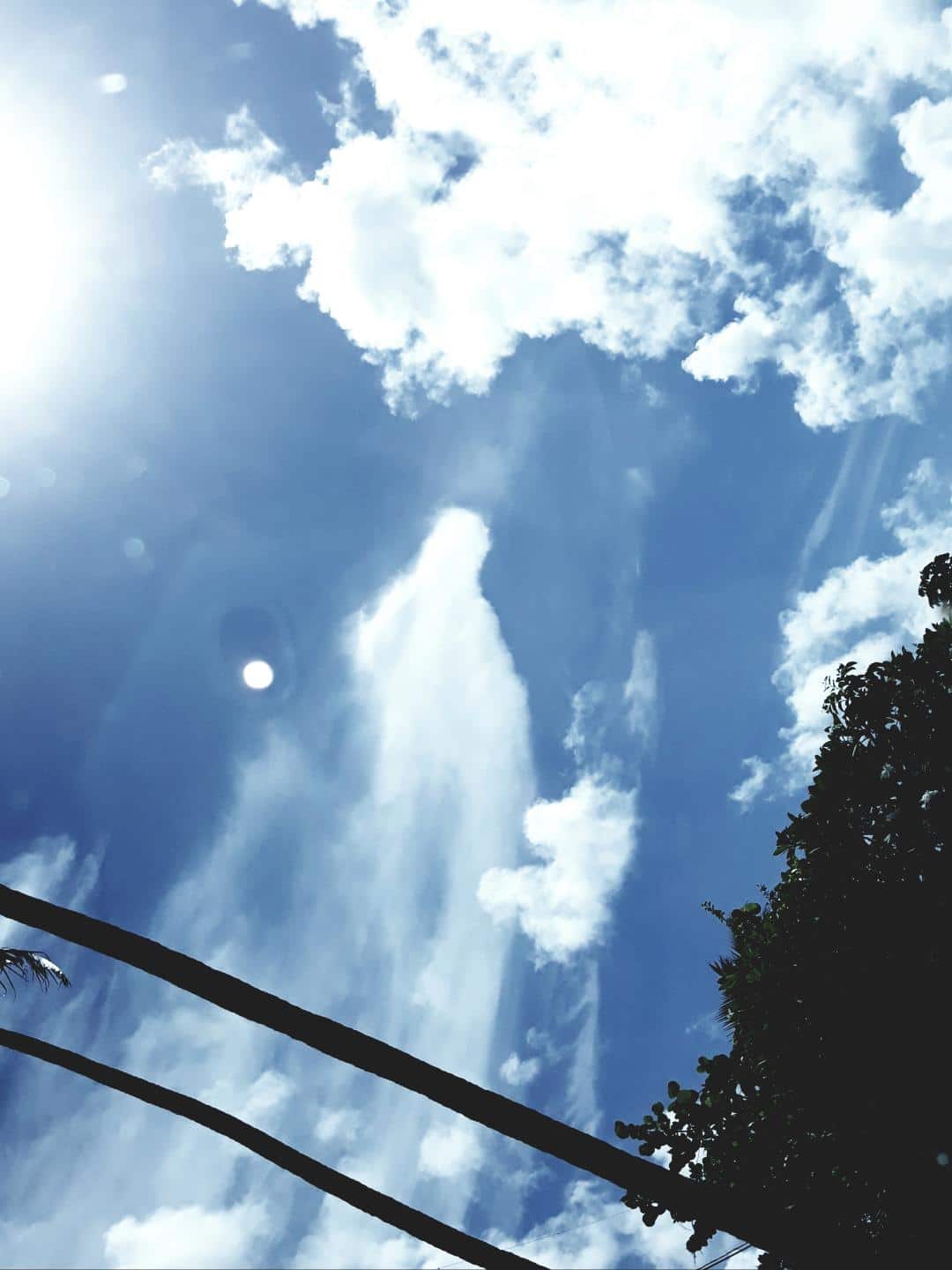 Amazing how the world is being immersed in signs and wonders such as witnessed in holy places like Medjugorje; how God is meeting us more than halfway in order to draw us to Himself… yet it seems so few people are responding positively or paying attention.  It saddens me.
So keep up the good work… and God bless you and your ministry!
In Christ United, Peter from Guadalupe House Ministry, Hawaii
[The multiple set of photos taken on April 25th were taken in Honolulu, Hawaii. The single July 21st photo was taken above St. Anthony of Padua Church in Kailua (Oahu)]